Articoli Correlati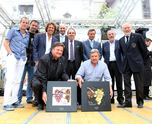 I migliori produttori del Friuli Venezia Giulia eletti al Gran Noè 2011 - Friulano & friends sono stati Toros per il Friulano e Villa Russiz per il Pinot grigio.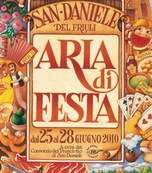 It is just at the doors the twenty-sixth edition of Aria Di Festa, in honor of San Daniele ham and Friuli Tocai!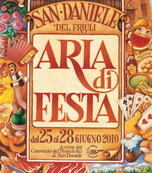 È alle porte la ventiseiesima edizione di Aria Di Festa, in onore del prosciutto San Daniele e del Tocai Friulano!
1 of 1
IN EVIDENZA