Qui la versione in italiano.

The "Pasta" slipcase contains
two books
, complementary and parallel, two practical 'guides' with the ambition of describing two faces of the same phenomenon: fresh and dry pasta. With more than
100 new recipes
, the masterclasses of Luciano Monosilio and Francesca Guastella, the practical advice of the over
80 chefs
involved, the ItaliaSquisita guide traces the history of pasta with the creativity and language of contemporary cuisine: between the exaltation of the Italian tradition and the fun of exploring new ideas and experimental techniques. Because Italian cuisine has always been an "evolution and contamination" of ingredients, culinary procedures, flavors and territorial interpretations, and pasta is perhaps the ingredient in wich the Belpaese finds its maximum gastronomic expression.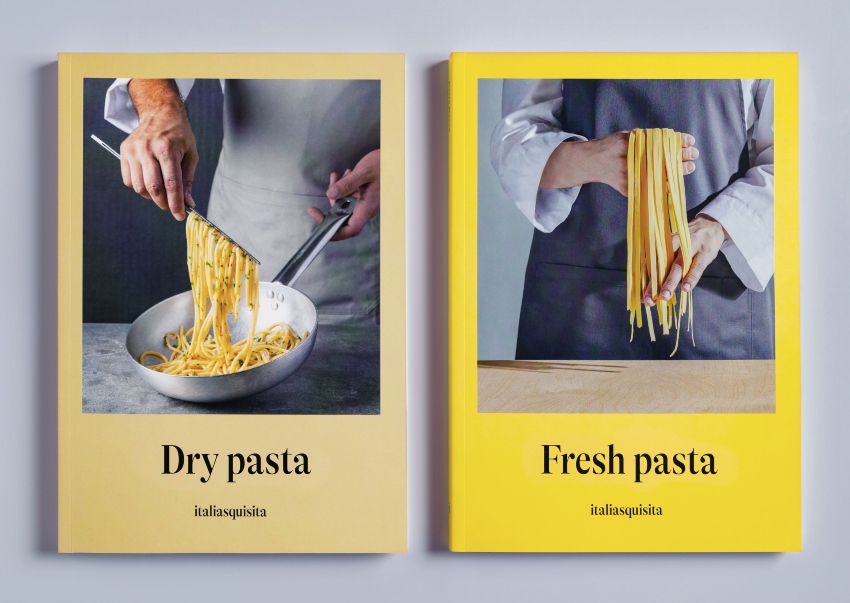 "Pasta, the guide to the most loved Italian food by ItaliaSquisita
" is on sale only in our shop at the price of 45 euros with no additional shipping costs* for Italy. To find out more, visit the site, browse the book indexes and buy.

*Shipping in Europe and UK will start the first week of February 2023, in the US and the rest of the world during March 2023.