More than 50 great Italian chefs interpret 80 traditional recipes, starting from the original to explore scenarios of taste never seen before. ItaliaSquisita has been telling recipes, stories and routes of Italian haute cuisine for more than 10 years.

Taking inspiration from the popular YouTube channel, we selected the best videos, deepened the historical and cultural value of the dishes, and finally expanded the recipes by including them in a collector's book, a
gastronomic manual sui generis
, haute cuisine but at the same time practical, which invites you to approach the most popular dishes from a different, unexpected point of view.
It starts from the origins of l
egendary recipes
such as carbonara, lasagna or eggplant parmigiana, to then discover the
evolutions of the chefs
, the changes in form and texture, the use of innovative techniques and ingredients that have given new life to the dishes. Traditional Italian cuisine is thus photographed in its making, in that precise moment of genius of the chefs as they make it gourmet, reinventing it by drawing directly from the sources of
tradition
.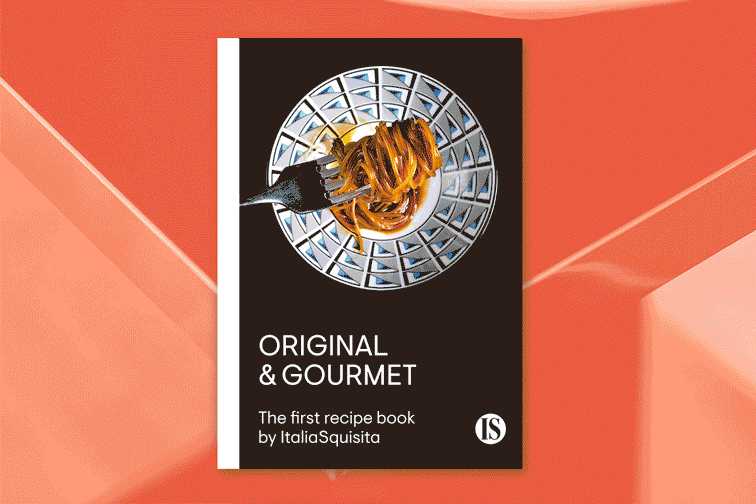 An unpublished recipe book composed of essential first courses, such as pasta and risotto dishes that shine for their importance, second courses that play with meat and vegetables, and desserts that illustrate our great pastry in all its richness and diversity. Among 80 recipes, more than 50 great chefs, and hundreds of technical suggestions from the chefs - pasta and beans bythe 3 Michelin Stars chef Massimo Bottura sits next to the version from the classic host Aurelio Barattini from Lucca, the original amatriciana of the mythological Conca di Amatrice stands versus the 2 Michelin Stars chef Valeria Piccini, the spaghetti with tomato sauce of Cristiano Tomei, Carlo Cracco and Peppe Guida. And again, the chicken of a French 2 Michelin Stars chef, the "elephant ear" of the Cerea brothers together with the most celebrated star cutlets, the chefs' favorite meatballs and among the desserts, the classic pastiera of Sal De Riso compared to the "spherical" version by Andrea Aprea. A mashup of ideas, brand new procedures and gourmet variants of dishes that have populated Italian home menus for centuries.

Myth of the origin and cult of innovation, historical recipes and creative developments of the chefs: these are the keywords at the center of the story of Italian cuisine signed by ItaliaSquisita, now available in a book that is not only an anthology of recipes, but a first selection, reasoned and enriched, of the most beloved Italian dishes in their historical and tasty becoming.

The book is published by Vertical, the publishing house of ItaliaSquisita, and is available in our shop.

Softcover: 264 pages
Size: 16,5x23,5cm
Language: English