Homepage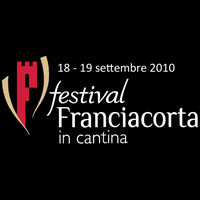 Wine Events: Franciacorta Festival 2010
Among the food and wine events, the Franciacorta Festival offers the opportunity to know the best wines and wineries of Franciacorta.
Among the food and wine events in Lombardy, the Franciacorta cellars welcome autumn with Franciacorta Festival, a weekend of tastings and more, dedicated to fans and curious tourists. On 18 and 19 of September 2010, wineries open their doors to the Franciacorta wine to offer tourists a unique experience, the discovery of Franciacorta and traditions of its homeland. For a unique weekend and a food and wine route out of town, the wineries of the area will create a festival full of many and various initiatives designed to satisfy the most different tastes. Among the wine events of Franciacorta, the common goal will lead guests to discover the most beautiful wine region, its history and the ancient traditions through routes which are not only about wine. Who wants to taste the Franciacorta is welcome in all those companies that have decided to organize itineraries within them, combined with a tasting of different types of Franciacorta from their products. At the Franciacorta Festival who like alternative experiences will have many choices: some companies offer their guests unusual tastings, through suggestions of colors, new flavors and combinations. A multi-sensory involvement and excitement, with dedicated space and fun even for children. The visit booking is mandatory and has to be made directly through the cellars. Who will want, will be able to move along the route of Franciacorta Wine Road, and will have  not only the best hotels, shops and restaurants of the area but also tips for getting around by car, bicycle or on foot (
www.stradadelfranciacorta.it
). All details and information on participating companies are also available on site
www.festivalfranciacorta.it
.
IN EVIDENZA