Homepage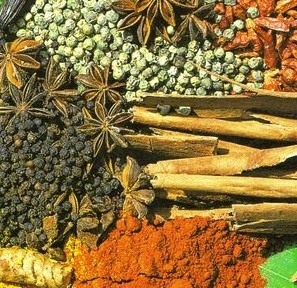 What spices in the kitchen?
Will be held Saturday, October 9th, 2010 at the Kurhaus Merano in the great Kursaal hall, the 1st Festival of Tea and Spice
Tea and spices: endless list of flavors and colors to compose culinary pictures. Ingredients that could be considered a surplus, but instead give to the dish or to the infusion a distinctive stamp that accompanying it. Saturday, October 9 will be held at the Kurhaus - one of the elegant hotels in Merano – the 1st Festival of Tea and Spice. The event will present more than forty farms in South Tyrol: producers intervene in person to present and explain the varied quality of spices and tea (over 100), bringing the culture, traditions, values and enthusiasm of mountain agriculture in contact with the public.This, an opportunity where you will be able not only to buy spices and tea, but also will be a  dissemination of culture and traditions by conveying characteristics, food and herbal use, nutritional qualities and health benefits of spices and of infusions. For further information and details about the virtues of these herbs and spices will be present and intervene directly, even pharmacists, experts in herbal medicine, of food science and natural remedies to support health.
www.kurhaus.it
IN EVIDENZA