Homepage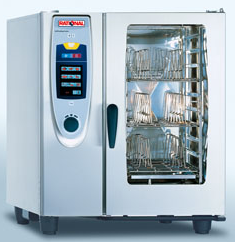 The Ovens Rational and Rational SelfCooking Center
In-depth seminars in the Rational SelfCooking Center to unveil tricks and applications of the Rational Ovens.
Rational, a company at the forefront for both products and the services offered, adds exclusively for its customers a new opportunity. For those who already owns and uses a SelfCooking Rational Center is now possible to subscribe to real training seminars - called 'Rational Academy' - totally free. 'Rational Academy' is an intensive course of a day (from about 9:00 to 17:00) during which the chefs have the opportunity to discover, in a family atmosphere, how to daily use optimally and efficiently SelfCooking Center in their kitchens. Through practical training, led by experienced Rational chefs, you receive a thorough and extensive training, advice for your particular business, interesting suggestions for the use of accessories, participating in numerous examples of cooking. Courses are attractive for the owners of SelfCooking Center who want to discover new opportunities to use the equipment, but also a great opportunity for new employee kitchen staff, who will be trained for free and for existing staff who want to refresh their knowledge, and of course for anyone interested to keep abreast of new technologies. Info:  
www.club-rational.it
.
IN EVIDENZA