Homepage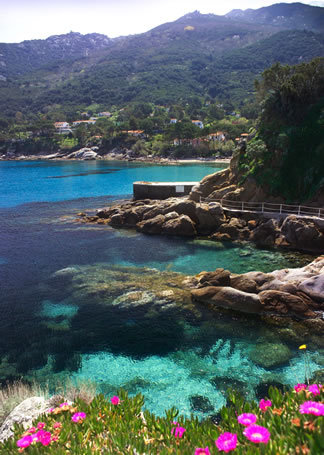 Tasting an Aleatico of Elba at the Ilio Hotel
Among the hotels of Elba Island, Hotel Ilio offers a route of taste really special. Raisins wine tasting with a base of Aleatico and Ansonica.
Here are fertile lands, which from Roman times have nurtured vines that can give rise to unique wines, thanks to the particular climatic and environmental conditions. They are those of Elba, where the great tradition of winemaking discovers a new season and a new exploitation. The Elba "wine routes" pass from the Boutique Hotel Ilio (
www.hotelilio.com
), set in one of the most beautiful island, Sant'Andrea. To appreciate this land of fine wines as the fragrant Aleatico, of white grapes Ansonica, red, rosé, full bodied wines, dry, light, fruity, spicy of garnet, ruby or gold color. A palette of colors and flavors, to taste going into vineyards and wineries, to discover the authentic taste of a territory that in addition to the beaches offers landscapes of ancient beauty. The Boutique Hotel Ilio allows residence in their rooms and a guided tour with a guide to the wineries of the Elba Island. To celebrate the fiftieth anniversary of the birth of the hotel, the owner Maurizio Testa has created its own wine, baptizing it Ilio. This wine, produced by Acquabona of Portoferraio, can be tasted every night at dinner. Among the hotels of the island, Hotel Ilio offers a route of taste really special. Don't lose it this summer!
IN EVIDENZA