Homepage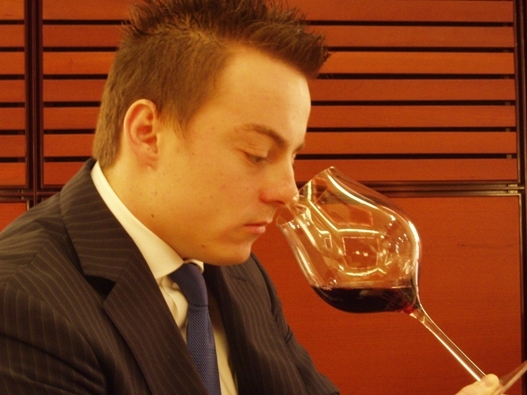 Summer Wines by Luca Gardini
Luca Gardini of the restaurant Cracco from Milan recommends us the best wines for the summer heat of this year. And Carlo Cracco has fun.
Luca Gardini of the restaurant Cracco from Milan (
www.ristorantecracco.it
) recommends us the best wines for the summer heat of this year. And
Carlo Cracco
has fun. The summer is a beautiful, funny and warm season, one of the most exciting moments of the year. During this period, we therefore need easy and immediate wines that can be combined without difficulty fast and easy dishes. This does not prevent us from always opt for great quality labels. We start with our beloved bubbles, which in summer are getting the lion's share. Not to mention the usual noble wine or champagne of Franciacorta, this time I head to the Trentino. I am speaking in particular of Trento Brut Reserve Rosé of the company Maso Martis. Disgorgement vintage is very pleasant since the pink color; scents of strawberries and chewing gum "Big Bubble" are emerging, tasty, with a very delicate and complex at the same time perlage. The women choosing this bottle will be very happy, because it is a sparkling wine from the soul undoubtedly feminine! Among the white wines I will recommend a wine with feminine character, Sauvignon DOC 2007 Carso from Edi Kante, directly from Friuli Venice Giulia: to the nose is delicate, pleasant, with shades of rose, lavender, and cucumber; to the palate it is also cool, acid and savory. It is a perfect Sauvignon to mitigate the heat of summer. As for the red instead, I would go against the trend, suggesting a powerful wine, to dispel the cliché that in summer you cannot drink something Herculean strong: here is Vicarello Castle 2005, a blend of Cabernet Sauvignon, Cabernet Franc and Petit Verdot from Tuscany. It is very complex, rich and concentrated. To end on a sweet note, I am reminded, finally, a cool, even iced Moscato d'Asti Valdiserre 2009 Isolabella della Croce. Even if he comes from the fleshy Piedmont is exceptional in combination with raw oysters.
IN EVIDENZA