Homepage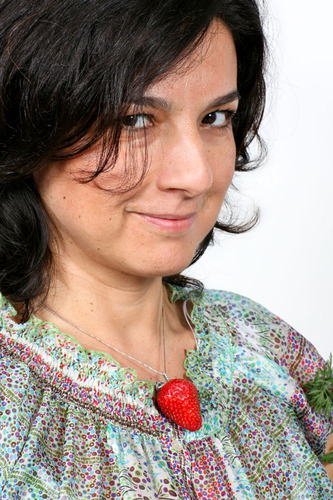 Sandra Salerno, a real touch of ginger!
Salerno, Sandra, aka "A touch of ginger" ("Un tocco di zenzero"), says why and how to create a food blog. Word of educated and talented foodblogger.
Among the Italian blog, "Un tocco di zenzero" is undoubtedly the spiritual and cultural symbol of power dining. Concentrated and stubborn creator of this food blog is Sandra Salerno from Torino. His unbridled passion for the simple, traditional, sometimes creative, reproducible and especially tasty food, led her to build up the palpable project in 2005. "I want to express my love for cooking through words, pictures, the emotions of each dish came from the depths of my ventricular infarction" seems to think while she explains how to create a food blog. A passion that has won the initial studies at the Technical Institute and the Marketing Course at the Industrial Union of Turin. Thinking and shape a Melon soup with caramelized onions with honey and extra virgin olive oil Il Brolo is not a thing that you do every day. But undaunted, she decides to take the road of foodblogger, of those who want to relate to an audience that loves cooking, on the Internet. Year after year the comments on her recipes increase; the emails, the requests for help in the kitchen, information on ingredients multiply. Then the heart of Sandra is filled with joy - as in the film Julie & Julia - and amplifies the spiritual intention in the culinary intent. Although it is hard work, every time she gets up in the morning Sandra realizes to have a culinary world in her hands, her own and private word, yet easily shared with those who are across the web.  Over the years she has known glorious chefs as Nicola Batavia, Igles Corelli and Ciccio Sultano, but her culinary craving was always linked to the humility and emotion of a child. Healthy emotion, not built, which allows her to bake nonchalantly Parmigiano cakes and Arneis Octopus. Its watchwords are simplicity, quality and reproducibility. A food blog like "Un Tocco di Zenzero" is the mirror of Sandra, because inside of her recipes, her pictures and written words are elected the immortal words "simplicity, quality and reproducibility". Otherwise what cooking blog would be.  
www.untoccodizenzero.it
IN EVIDENZA