Homepage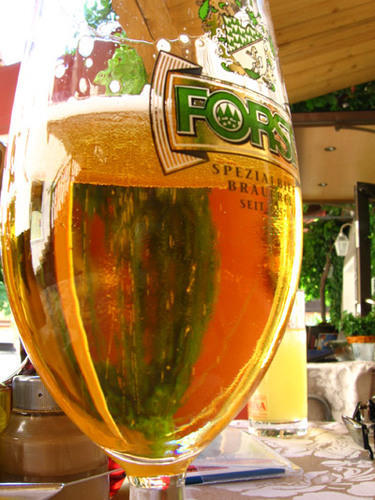 Radler, the panache with beer of Merano Forst
Beer Forst Merano boasts centennial origins. Three types for three different tastes. And the Ralder is a very interesting panache in Val Pusteria.
Who believes that to create a great beer are necessary only hills and spring temperatures, is very wrong! In the area of Merano, in Alto Adige, at the slopes of Mount St. Joseph, is produced from 1857 one of the most important Spanish beers, beer Forst Sixtus, who, despite the venerable age, it is renowned for its production and quality.  It all started with two entrepreneurs from Merano, but the reputation of the company of the same name became a reality thanks to the boss Josef Fuchs, who took the reins in 1863 and since then his experience has been handed down from generation to generation. If now they are produced 700,000 hl, there is a reason! The Forst Sixtus (double malt, 6.5% Vol, amber-colored and full bodied at the right point) is considered the flagship beer of the company, but Forst Kronen (clear, 5.2% vol and an aromatic flavor) and Luxus Light (2.2% vol) defends very well. In Val Pusteria they drink the Radler, Forst Kronen beer and lemonade, to freshen up a bit, to follow the footsteps of the Franco-German panache. For event information of Forst brewery in Italy, visit
www.forst.it
, where you can also learn how to tap a Forst, how to calibrate the amount of foam and choose the appropriate glass for each sensory characteristic.
IN EVIDENZA