Homepage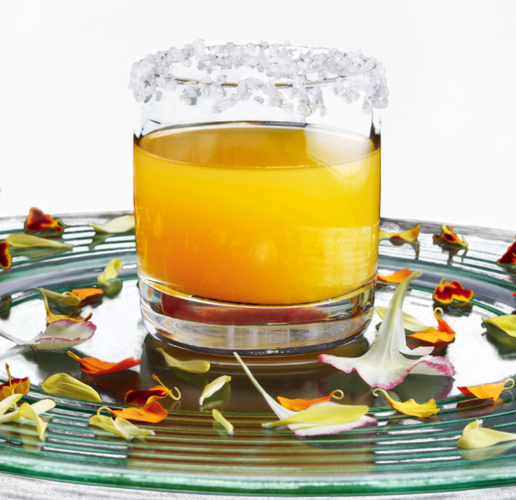 Pietro Leemann: the pleasure of eating with Tea
Lipton is launching a new range of products designed for the pleasure and relaxation. We discover with Pietro Leemann how to make health cocktails with tea and infusions, for exceptional results.
On 30
th
of June (a few days ago) took place in Milan, in Garibaldi Avenue, the Italy presentation of a new range of products Lipton: Lipton Pyramid, a selection of teas and infusions, (characterized by the typical pyramidal shape of the bag) with a clear goal: pleasure. To present the product in Italy, after the success abroad, Lipton has chosen to accompany their products with Pietro Leemann ideas and character, star chef of Joia in Milan, best restaurant for vegetarians in Milan. For the occasion, with Piter Leeman there was discussed the benefits of accompanying the meal with tea, which is an ancient custom from the East but in fact it was already in Europe under the form of infusions. So the new range of products Pyramid Lipton approaches the needs of the stressed modern world, offering moments of pleasure and relaxation. Pietro Leemann assumed the commitment to sustainability of Lipton (Lipton was able to obtain an international certification of sustainability - human resources, products, environment - from an American NGO). During the presentation, the chef Pietro Leemann explained the peculiarities of tea and infusions in accompanying a meal: greater sense of cleanliness, better digestion, enhancement of natural flavors. For the occasion, he prepared a "health drink": green tea "Mandarin Orange" Lipton, star anise, fresh savory, lemon peel, orange juice, kiwi fruit ripe and daisies ... (the petals exquisite gave a unique touch to the drink). The cocktail, served in a glass with sugar edges had a deserved success; will become a healthy proposal for the alcoholic drinks in Milan?  Along with the cocktail of health chef Pietro Leemann presented how to make non-alcoholic delicious cocktails with tea, which will surprise the palate by substance and lightness, hydrating with taste. For those concerned with the menus, the tastings offered by Leemann are perfect as a dinner menu for summer, a dinner with friends, health-conscious vegetarian, naturally! - Barley salad with tomatoes, eggplant and mint - Caprese skewers with mozzarella and organic tomatoes - Pineapple kebabs with pistachios - Apple sauce with honey and agar (in the bottom the recipe) - Chocolate and ginger chip cookies (there is a recipe for chocolate chip cookies just below) - Strawberries, currants and vanilla cream All accompanied by the health drink, a cocktail of the "forest of the East" and the "Oriental Mandarin "!
Here's how to make Pietro Leemann cocktails with the Lipton Pyramid
.
IN EVIDENZA