Homepage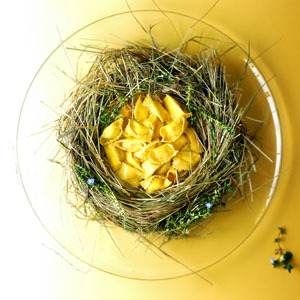 Matching food with Barolo and Barbaresco!
The combinations of the Sommelier Nadia Benech with the dishes of the chef Maurilio Garola of the restaurant La Ciau del Tornavento in Treiso
At the restaurant La Ciau del Tornavento in Treiso, if in the diner room the ideas and suggestions of Nadia Benech offer to the commensals ideas for reflection, in the kitchen Maurilio Garola proposes beautiful, good and revisited dishes of the Piedmont tradition. It is the chef of one of the finest restaurants in the Langhe to tell: «I come from a farming family who taught me the rules of good natural cooking. By being born in Trana, in Val Sangone (called the Valley of the Mushrooms), I immediately started to love nature and its products. Then I start knowing the restaurant, firstly working in the dining room then in the kitchen with great chefs from Piedmont. Finally, thanks to wine producers La Spinetta, Clerico and Fantino I heard about the restaurant so I decided to buy it, beginning the adventure of "La Ciau del Tornavento"».  Maurilio Garola is an important figure, a chef who likes to interact with customers; is a chef born in the dining room, passionate about cooking and wine expert. «When I think to a dish, a Risotto with saffron and licorice, I and Nadia imagine immediately the matching. With my famous Plin di Seirass cooked in hay, sautéed in butter and thyme Nadia wanted to match with a great Barbera for its acidity. Or with the Shrimp of Liguria breaded in the Hazelnut we could associate only a good white of the area, like a Timorasso or a Gavi or a great Favorita. My creative cuisine and aesthetically treated resume the culture of the ancient Salt Road, from Liguria to high Piedmont, and therefore includes also a lot of fish. The combinations, however, always try to follow the land, taking advantage of the excellence of our wine region». It really would be absurd not to make food and wine combinations with Barolo and Barbaresco of the area, since we are in the heart of the Langhe! 
www.laciaudeltornavento.it
IN EVIDENZA