Homepage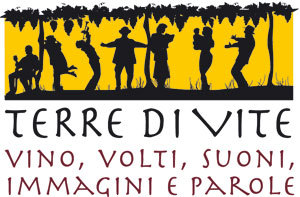 Italian wine, art and Cultural Diversity!
Lands of vines, Saturday 13th and Sunday, November 14th, 2010 at Castle Buronzo (VC) between wine, art and Cultural Diversity
The third edition of  "Land of vines" will be held Saturday 13th and Sunday, November 14th, 2010 at Buronzo (Vercelli). The theme of this cultural event wine-touring (with exhibitions and multimedia installations) is the cultural diversity as way of life, expression and sharing between people and cultures of different territories. An opportunity to learn production realities of excellence that have taken the approach of an ethical nature with the wine, focusing on the natural. Thus, in the charming rooms of the Castle Buronzo, returned to its former glory by a recent restoration, you can taste wines like
Barolo
, Gattinara, Ghemme, Boca and Dolcetto di Dogliani (Piemonte), 
Brunello di Montalcino
, 
Nobile di Montepulciano
and 
Chianti
(Tuscany), Valtellina Superiore (Lombardia), Lambrusco and Pignoletto (Emilia Romagna), Sciacchetrà (Liguria) 
Verdicchio dei Castelli di Jesi
(Marche), 
Aglianico
del Vulture (Basilicata), Cirò (Calabria). The public will also have the opportunity to deepen their knowledge of the jewels of wine of the regions such as Campania and Sicily and of the native vines of Valle d'Aosta and Friuli Venezia Giulia. Among the wineries, many prestigious names but also some emerging young who are distinguishing themselves for talent and passion. In all, will be 24 manufacturing companies with 70 wines to taste. Will not miss the goodies from Piedmont, from the typical Rice Baraggia Dop to the cheeses and meats from small producers from the Vercelli and other parts of Italy.
www.terredivite.it
IN EVIDENZA